"Bam Bam"
RECORD: 18-9-0
FIGHTING STYLE: Striker
STANCE: Southpaw
DIVISION: Welterweight
HEIGHT: 6' 0"
REACH: 72"
LEG REACH: 39.00
WEIGHT: 170 lbs.
TEAM: MMA Lab (formerly)
NATIONALITY: Montclair, United States
RESIDENCE: Knoxville, Tennessee, United States[2]
OUT OF: Gastonia, North Carolina, United States[2]Minneapolis, Minnesota, United States (formerly)
AGE: 32


Accolades
WINS BY KO: 10
WINS BY SUBMISSION: 2
WINS BY DECISION: 4


FIGHTER METRICS
STRIKING ACCURACY
Significant Strikes Attempted: 2004
Significant Strikes Landed: 983
TAKEDOWN ACCURACY
Takedowns Attempted: 8
Takedowns Landed: 2
Latest Bouts: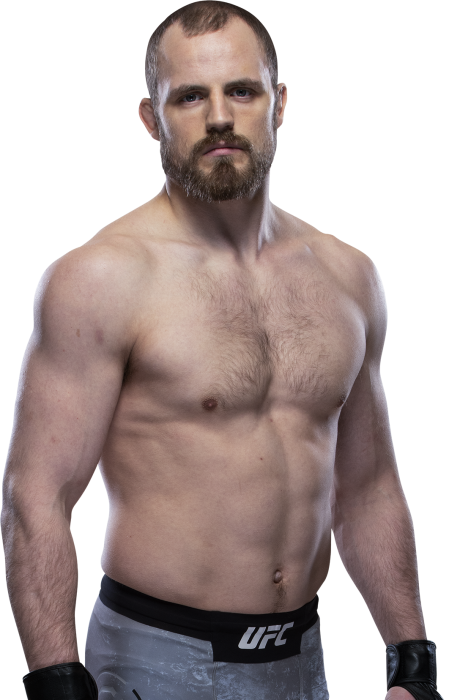 Gunnar Nelson
Defeated by Submission in Round 1
Sat. Mar 18, 2023
286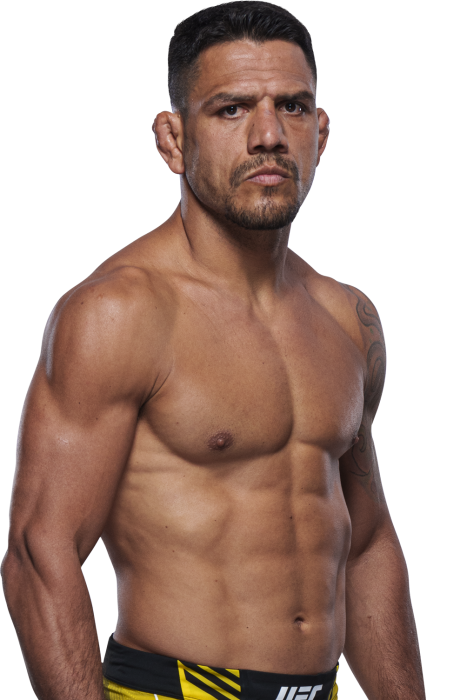 Rafael Dos Anjos
Defeated by Submission in Round 2
Sat. Dec 03, 2022
Robbie Lawler
Winner by KO/TKO in Round 2
Sat. Jul 02, 2022
276
Matt Brown
Winner by Split Decision in Round 3
Sat. Mar 26, 2022
Darian Weeks
Winner by Unanimous Decision in Round 3
Sat. Dec 04, 2021
Jason Witt
Defeated by Majority Decision in Round 3
Sat. Jul 31, 2021
Anthony Ivy
Winner by Decision in Round 3
Sat. Sep 12, 2020
Randy Brown
Defeated by KO/TKO in Round 3
Sat. Jun 22, 2019
Bryan Barberena is an American mixed martial artist currently competing in the Ultimate Fighting Championship's welterweight division. He was born and raised in Santee, California, where he began his martial arts training at age nine. As a teenager, he trained in various combat sports including Muay Thai, Brazilian Jiu-Jitsu, boxing and wrestling.
In 2010, Barberena made his amateur debut as a mixed martial artist and went undefeated with two wins before entering professional competition the following year. In 2013, he joined Resurrection Fighting Alliance (RFA) after winning multiple amateur championships across the country and soon captured their Welterweight title in 2014 by defeating Ben Wall via submission. Later that same year Barberena signed with UFC and had his octagon debut against Joe Ellenberger at UFC on Fox 12: Lawler vs Brown event held July 26th of 2014 which ended up being declared a draw due to time expired on round three before judges could decide who would have won the fight itself; nevertheless it was declared fight of the night award winner regardless its result thus shooting him into limelight not only for that match but also for what has followed since then within UFC organization – successes such as fights against Sage Northcutt & Warlley Alves among many others!
Barberena's first win came when he fought Jake Ellenberger at UFC Fight Night 80 which took place on December 10th 2015 – this victory gave him further recognition as one of top contenders fighting within welterweight category; since then Bryan has continued to demonstrate impressive skill sets both offensive & defensive alike throughout every single bout leaving no doubt about why fans from all over world support him so much – something which will likely continue even more now after recent streak four wins making strong case for himself getting next shot at title despite being relatively new member under promotion's banner compared other contenders vying position themselves front-runner status amongst competition out there!
Aside from sporting accomplishments though there's definitely more sides Bryan than just fighter inside cage – very compassionate person outside it who takes great pride giving back community whenever possible whether through outreach programs like raising awareness & funds help those less fortunate or simply lending helping hand family members friends need most times too; so far career trajectory looks promising indeed considering everything else going favor right now many exciting opportunities potentially lie ahead of him whether be claiming championship gold standing atop podium victorious celebrating another successful outing inside octagon we haven't seen last this 'grizzly kid' yet…