AKA
Henry "Triple C" Cejudo
Stats
Stance: Orthodox
Division: Bantamweight
Height: 5' 4"
Reach: 64"
Leg reach: 37.00
Weight: 135 lbs.
Team: Fight Ready
Nationality: American
Out of: Phoenix, Arizona, United States
Age: 36

Accolades
Recent win streak: 5
Wins by KO: 6
Wins by decision: 7

ATHLETE METRICS
STRIKING ACCURACY
Significant Strikes Attempted: 1268
Significant Strikes Landed: 583
TAKEDOWN ACCURACY
Takedowns Attempted: 62
Takedowns Landed: 19
BIOGRAPHY
Henry Cejudo is an American mixed martial artist who has been fighting in the Ultimate Fighting Championship (UFC) since 2014. He is a former Olympic gold medalist, having won the freestyle wrestling title at the 2008 Beijing Games. Cejudo currently holds UFC titles in two divisions: flyweight and bantamweight.
Cejudo was born on February 9, 1987 in Los Angeles, California as one of four children to undocumented Mexican immigrants from Michoacán State. His parents divorced when he was young and his father relocated back to Mexico, leaving him and his siblings with their mother in Arizona. Growing up as a son of poverty-stricken immigrants provided difficult financial circumstances for him and his family; despite this struggle Cejudo found solace through sports such as basketball and football before eventually discovering wrestling at age 18 while attending Maryvale High School in Phoenix, Arizona.
In 2006 he attended Northern Colorado University where he continued to wrestle alongside academics until 2008 when he earned the right to compete for Team USA at that year's Olympics games held in Beijing, China – ultimately becoming an Olympic gold medalist just 3 days after turning 21 years old! Following this remarkable achievement Henry turned professional shortly thereafter joining forces with MMA promotions FightForce International (FFI) where he racked up numerous wins over some tough competition; including notable names such as Jeff Curran and Ulysses Gomez en route to capturing FFI's Flyweight championship belt – a feat which caught the attention of UFC President Dana White who subsequently signed him onto their official roster less than three years later!
Since serving debuting within UFC ranks on March 15th 2014 against Dustin Kimura at UFC Fight Night event 41 , Henry has gone on to become one of their most successful athletes ever – amassing 10 total fights so far under their banner; winning 8 outta those bouts by either knockout or submission technique whilst also earning himself 'Performance Of The Night' awards twice (for defeating Chris Cariaso & Demetrious Johnson). In June 2019 history was made yet again for both Cejudo & UAFC alike following henry's impressive win over Marlon Moraes which saw him crowned champion across two weight classes simultaneously; Flyweight & Bantamweight – something that had never been done before within any MMA organization!
Currently residing outside Los Angeles California Henry continues not only training but also works tirelessly towards growing his already sizable brand which includes sponsorship deals from popular companies such as Reebok & Monster Energy Drink amongst others plus endorsements through social media outlets like Instagram/Twitter etc…Prioritizing education still remains high amongst other commitments however being well versed within business/finance industries too thanks largely due diligence taken by visiting Cal Poly Pomona college regularly whilst still maintaining a part time job accounting firm prior joining fulltime fight career.
Fight History
Henry Cejudo: Defeated
by Split Decision in Round 5
Sat. May 06, 2023
288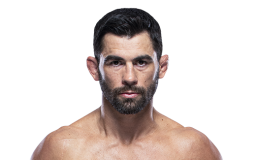 Henry Cejudo: Winner
by KO/TKO in Round 2
Sat. May 09, 2020
249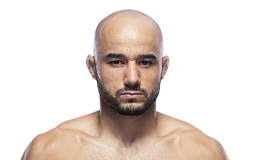 Henry Cejudo: Winner
by KO/TKO in Round 3
Sat. Jun 08, 2019
238
Recent News