AKA
Devin "Brown Bear" Clark
Stats
Fighting style: Boxer
Stance: Orthodox
Division: Light Heavyweight
Height: 6' 0"
Reach: 75"
Leg reach: 41.00
Weight: 205 lbs.
Team: Next Edge Academy of Martial Arts
Nationality: Sioux Falls, United States
Age: 32

Accolades
Wins by KO: 3
Wins by submission: 1
Wins by decision: 8

ATHLETE METRICS
STRIKING ACCURACY
Significant Strikes Attempted: 900
Significant Strikes Landed: 499
TAKEDOWN ACCURACY
Takedowns Attempted: 79
Takedowns Landed: 13
BIOGRAPHY
Devin Clark is a professional Mixed Martial Arts (MMA) fighter who currently competes in the Ultimate Fighting Championship (UFC). He was born on October 17, 1990 in Grand Rapids, Michigan.
Clark started his martial arts journey early on and has been dedicated to it for many years. He began by training traditional styles such as Karate and Tae Kwon Do before transitioning into MMA full time. In high school he was an All-State wrestler, which helped him transition into the UFC circuit.
In 2013, Clark made his amateur debut with a win at the Sparta Combat League: Elimination event in Colorado Springs, CO. After amassing an impressive 6-0 record as an amateur fighter, he transitioned to professional competition and has since amassed a 12-4 overall record with victories over notable fighters such as Anthony Burgess and Mike Rodriguez. His most recent victory came against Alonzo Menifield at UFC Fight Night 176 in August 2020 via unanimous decision after three hard fought rounds of action.
His success has earned him two Performance of the Night awards from the UFC and recognition among fans of MMA throughout North America and beyond. As one of the youngest rising stars in MMA today, Clark will no doubt continue to make waves within the sport for years to come!
Aside from training and competing professionally inside the octagon Devin spends his free time giving back by volunteering with several local charities within his community including The Children's Miracle Network Hospitals where he visits sick children as part of their support program during their stay at hospital facilities nationwide.. Alongside this work Devin still runs several seminars across various gyms teaching aspiring mixed martial artists about proper technique when it comes down to ground fighting or grappling exchanges inside of a cage setting – something that more often than not sets apart successful athletes within different divisions inside any given sport like combat sports competitions such as those found under modern-day mixed martial arts events held nation wide yearly both nationally & internationally depending on contractual agreements between organizations that put together these type's of matches or tournaments respectively 2018 – 2021 respective calendar year(s).
Fight History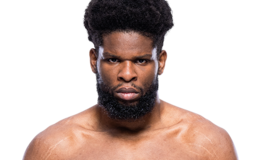 Devin Clark: Defeated
by Submission in Round 2 @ 2:28
Sat. May 06, 2023
288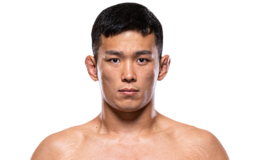 Sat. Feb 04, 2023
Devin Clark: Defeated
by KO/TKO in Round 3 @ 1:18
Sat. Aug 13, 2022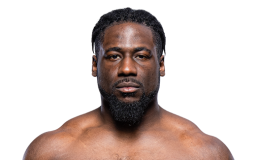 Devin Clark: Winner
by KO/TKO in Round 3 @ 3:21
Sat. Apr 16, 2022
Devin Clark: Defeated
by Unanimous Decision in Round 3
Sat. Sep 18, 2021
Devin Clark: Defeated
by Submission in Round 1
Sat. Nov 28, 2020
Devin Clark: Winner
by Decision in Round 3
Sat. Jun 06, 2020
250
Fri. May 01, 2020
Devin Clark: Winner
by Decision in Round 3
Sat. Feb 15, 2020
Devin Clark: Defeated
by Submission in Round 2
Sat. Oct 12, 2019