AKA
Alonzo "Atomic" Menifield
Stats
Fighting style: Freestyle
Stance: Orthodox
Division: Light Heavyweight
Height: 6' 0"
Reach: 76"
Leg reach: 41.00
Weight: 205 lbs.
Team: Saekson's Muay Thai
Nationality: Los Angeles, United States
Age: 34

Accolades
Wins by KO: 8
Wins by submission: 2

ATHLETE METRICS
STRIKING ACCURACY
Significant Strikes Attempted: 260
Significant Strikes Landed:
TAKEDOWN ACCURACY
Takedowns Attempted: 6

BIOGRAPHY
Alonzo Menifield is an American professional mixed martial artist currently competing in the Light Heavyweight division of the Ultimate Fighting Championship (UFC). He made his UFC debut at UFC 246 in January 2020. Born on October 24, 1987, in Houston, Texas, he began his MMA career as an amateur fighter before turning professional in 2016.
Menifield was a standout wrestler and football player in high school and attended Texas A&M University-Commerce where he played college football. After college, Menifield returned to his hometown of Houston and began training with boxing legend Ronnie Shields at the Plex Gym. It was there that Menifield started to hone his skills as a mixed martial artist under Shields' watchful eye. During this time period Menified won numerous titles; such as winning The Come Up Fights Middleweight Championship by defeating Josh Cavan via KO/TKO within one minute of round 1.
In 2019 Alonzo signed with the UFC after winning six consecutive bouts outside of their organization including victories over notable opponents such as Marcus Sursa (Bellator), Zdzislaw Kedziora (KSW), Rameau Thierry Sokoudjou (LFA) & Devin Clark (Dana White's Contender Series). In February 2021 Alonzo faced off against Ovince Saint Preux and earned a unanimous decision victory solidifying himself as one of the top contenders in the light heavyweight division moving him up 3 spots from #15 to #12 on ESPN rankings list for light heavyweights.
Despite having only been active professionally since 2016, Alonzo has established himself among some of MMA's elite competitors due to his impressive speed and power along with superior strength conditioning thanks largely to coach Ronnie Shields Jr., who has trained several world champions throughout history including boxers Mike Tyson & Floyd Mayweather Jr.. His physical tools enable him to consistently put forth dominating performances inside the octagon which have resulted in five finishes from eight wins netting him three Performance bonuses from Dana White's Contender Series as well another two Fight Night bonuses during his short tenure thus far with the UFC organization due largely because every fight he participates is guaranteed entertainment for viewers across all platforms whether it be PPV or streaming services like ESPN+. With both remarkable physical capabilities coupled alongside an immense amount talent; its no wonder why many fans are already beginning penciling "Savage" into their future Hall Of Fame ballots even though he still has plenty left unaccomplished yet
Fight History
Sat. Dec 16, 2023
296
Alonzo Menifield: Winner
by Submission in Round 2 @ 1:55
Sat. Jul 08, 2023
290
Alonzo Menifield: Defeated
by Majority Decision in Round 3
Sat. Feb 11, 2023
284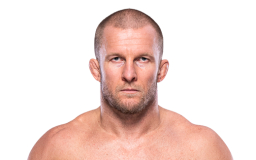 Alonzo Menifield: Winner
by KO/TKO in Round 1 @ 1:28
Sat. Oct 15, 2022
Alonzo Menifield: Winner
by KO/TKO in Round 1 @ 4:40
Sat. Jun 04, 2022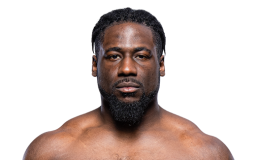 Alonzo Menifield: Defeated
by Unanimous Decision in Round 3
Sat. Dec 04, 2021
Alonzo Menifield: Winner
by Unanimous Decision in Round 3
Sat. Aug 07, 2021
265
Alonzo Menifield: Winner
by Submission in Round 1
Sat. Mar 27, 2021
260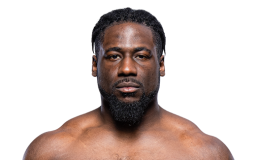 Sat. Feb 27, 2021
Alonzo Menifield: Defeated
by KO/TKO in Round 2
Sat. Sep 05, 2020