AKA
Maryna "Iron Lady" Moroz
Stats
Stance: Orthodox
Division: Flyweight
Height: 5' 7"
Reach: 67"
Leg reach: 37.00
Weight: 125 lbs.
Team: YK Promotion
Nationality: Volnogorsk, Ukraine
Residence: Vilnohirsk,
Out of: Vilnohirsk, Ukraine
Age: 30

Accolades
Recent win streak: 3
Wins by KO: 1
Wins by submission: 6
Wins by decision: 3

ATHLETE METRICS
STRIKING ACCURACY
Significant Strikes Attempted: 1448
Significant Strikes Landed: 464
TAKEDOWN ACCURACY
Takedowns Attempted: 27
Takedowns Landed: 1
BIOGRAPHY
Maryna Moroz is a Ukrainian mixed martial artist who competes in the flyweight division of the Ultimate Fighting Championship (UFC). She began her career as an amateur in 2012 and competed for four years before turning professional. She made her professional debut in 2016 and quickly rose to success, amassing a record of 8-1 at the time she signed with the UFC in 2015.
Moroz was born on April 11, 1992, in Uzhgorod, Ukraine. When she was fifteen years old, she began training Brazilian jiu-jitsu under Cezar Gracie Academy instructors Sergei Bugaevskyi and Andriy Fedoryshyn. During this time period, Moroz also trained judo and wrestling at local schools.
In 2012, Moroz earned her brown belt in jiu-jitsu while competing as an amateur mixed martial artist. After winning three fights by submission within five months of each other that year – all inside one round – Moroz announced that she wanted to pursue a career as a professional fighter and signed with Invicta FC shortly thereafter.
As a pro fighter with Invicta FC from 2014 to 2015, Maryna went undefeated with 7 wins out of 7 attempts including 3 TKO/KO victories along with 4 submissions wins via arm bar or rear naked choke holds over some tough opponents such as Joanne Calderwood who later fought for UFC Straw weight title against former champion Carla Esparza . In June 2015 Maryna debuted into UFC where she faced off against fellow competitor Joanne Calderwood losing via unanimous decision ending her undefeated streak but not letting go off her dreams of becoming successful MMA athlete which eventually came true once when two years later ,at October 2017 fight event ,she defeated Karolina Kowalkiewicz giving herself another win on 4th straight try thus establishing herself even more amongst top elite femaleflyweights fighters around globe . Eventually after taking part into several promotional events regarding upcoming bouts including well known "Contender Series" show which has become well acclaimed among fans due its popularity ,Maryna finally had chance to make biggest step forward towards championship title shot when at November 2019 event during rematch fight against Angela Hill gave viewers yet another spectacular performance beating opponent via majority decision making it 5th win since joining UFC roster .
Until today Morz is 5–2 overall in the organization having gone 2–0 since mid 2018 period proving once again why many consider her favorite amongst flyweight competitors . As far future plans are concerned Maryna strives further successfully compete up until highest levels possible often mentioning possibility about challenging reigning straw weight champion Zhang Weili for potential title bout sometime down road should both fighters continue their current streaks therefore hinting towards real potential thriller matchup between two high profile athletes if given opportunity to happen so without doubt we can only expect best from this Ukrainian superstar staking claim onto Flyweight throne given how consistent lately performances have been throughout course last few years
Fight History
Maryna Moroz: Defeated
by Submission in Round 1 @ 4:59
Sat. Aug 19, 2023
292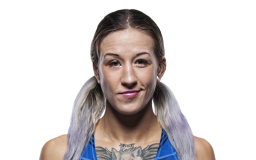 Maryna Moroz: Winner
by Submission in Round 2 @ 3:27
Sat. Mar 05, 2022
272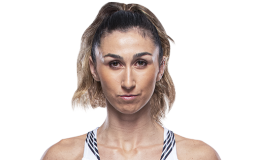 Maryna Moroz: Winner
by Decision in Round 3
Sat. Mar 30, 2019