Stats
Fighting style: MMA
Stance: Orthodox
Division: Women's Featherweight
Height: 5' 11"
Reach: 72"
Leg reach: 42.00
Weight: 135 lbs.
Team: Triumph Krav Maga
Nationality: United States
Age: 30

Accolades
Wins by KO: 3
Wins by submission: 2
Wins by decision: 3

ATHLETE METRICS
STRIKING ACCURACY
Significant Strikes Attempted: 691
Significant Strikes Landed: 313
TAKEDOWN ACCURACY
Takedowns Attempted: 33

BIOGRAPHY
Macy Chiasson is an American mixed martial artist currently competing in the UFC's women's featherweight division. She made her professional MMA debut in 2015, and has since quickly established herself as one of the top fighters in her weight class. After compiling a perfect 7-0 record before joining the UFC, she won The Ultimate Fighter 28 to become only the second woman in history to be crowned a tournament winner for the promotion.
Chiasson was born and raised in New Orleans, Louisiana and began training martial arts at an early age, starting with kickboxing when she was just 12 years old. From there she went on to train Jiu-Jitsu, wrestling, Muay Thai and boxing which helped her build a strong foundation for her later career as an MMA fighter. In addition to this she also earned a degree from University of Louisiana Lafayette majoring in Kinesiology Exercise Science where obtained knowledge about strength conditioning which would prove invaluable during fight camps later on.
In 2018 Macy signed with Invicta FC for her first professional MMA bout against Katie Saull where she won by unanimous decision after three rounds of action packed fighting. This win gained attention inside the MMA community due to Macy's impressive skillset that combined striking power with sound grappling technique which led some analysts calling it "the most complete performance by any female fighter ever seen". After winning four more fights under Invicta banner including two title matches Macy joined The Ultimate Fighter 28 cast as one of 16 competitors vying for opportunity compete inside octagon while being coached by Robert Whittaker and Kelvin Gastelum respectively who prepared them throughout season finale fight night . During finals Macy faced Pannie Kianzad whom managed outclass her opponent via unanimous decision crowning Chiasson new TUF champion .
Following TUF triumph Macy made official UFC debut against featherweight division rival Leah Letson whom lost via TKO within opening round thus setting stage for successful run at 145 lbs weight class going 3-1 record so far with wins over Larissa Pacheco , Sarah Moras plus most recently Shanna Young Her signature style combining both technical striking along calculated ground game still making hard opponents find way past experienced submission specialist . Despite this being relatively short time frame since joining ranks among world best female featherweights it seems like nothing can stop rising star from climbing further up rankings ladder managing remain undefeated through whole journey till present day With enormous potential still left untapped , fans are raving anticipation see what future holds next our very own 'Gorilla' ready take whatever comes ahead..
Fight History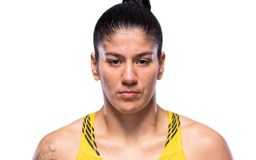 Sat. Jan 13, 2024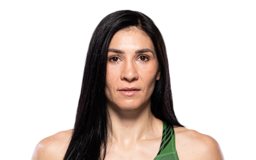 Macy Chiasson: Defeated
by KO/TKO in Round 3 @ 2:21
Sat. Sep 10, 2022
279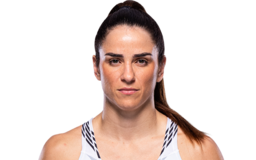 Macy Chiasson: Winner
by Split Decision in Round 3
Sat. May 07, 2022
274
Macy Chiasson: Defeated
by Submission in Round 2 @ 3:07
Sat. Dec 18, 2021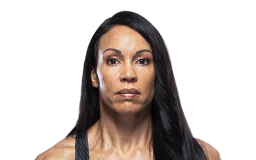 Macy Chiasson: Winner
by Decision in Round 3
Sat. Mar 20, 2021
Macy Chiasson: Winner
by Decision in Round 3
Sat. Feb 15, 2020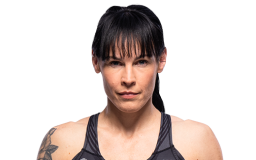 Macy Chiasson: Defeated
by Decision in Round 3
Sat. Sep 28, 2019