AKA
Jafel "Pastor" Filho
Stats
Stance: Orthodox
Division: Flyweight
Height: 5' 7"
Reach: 68"
Weight: 125 lbs.

BIOGRAPHY
Jafel Filho is an accomplished Brazilian Mixed Martial Arts (MMA) athlete and former World Fighting Championship (WFC) Lightweight champion. He has achieved success in a variety of disciplines, including Jiu-Jitsu, Judo, Muay Thai and boxing. He first began training at the age of 10 and competed professionally from the age of 15.
Filho is currently signed to Ultimate Fighting Championship (UFC), having joined in 2010 as part of their lightweight division. Prior to his UFC debut he had fought mainly for Pancrase in Japan, where he was undefeated for five consecutive years. During this period he also captured the WFC Lightweight belt before transitioning full time into MMA with Strikeforce and then eventually moving on to join UFC's roster of competitors.
In 2011 Filho made his promotional debut against Yves Edwards at UFC 136; a bout that ended in a unanimous decision win for Filho after three rounds of action packed fighting. This win set off what would become an impressive winning streak, with nine out 12 bouts ending in victories over some great opponents such as Elkins, Dunham and Guillard amongst others.. As well as being successful inside the octagon Filho has received multiple awards outside it such as 'Fight Of The Night' twice during his career thus far which shows him achieving recognition from both peers and officials alike . His recent 2020 victory against Brok Weaver showed further progression with another submission victory inside two rounds earning him 'Performance Of The Night'.
Away from competing Jafel works hard to maintain a balance between sport life and family life by spending whatever free time available at home often cooking up meals with his wife who hails from Brazil originally like himself . He makes sure that time spent away does not come between them by communicating often despite busy schedules through video calls or texts if distance prevents physical contact . Through all this dedication inside & outside the cage Jafel's commitment continues strong even now showing no signs of slowing down anytime soon !
Fight History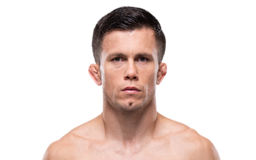 Jafel Filho: Winner
by Submission in Round 1 @ 3:26
Sat. Jul 22, 2023
Jafel Filho: Defeated
by Submission in Round 3 @ 4:32
Sat. Mar 18, 2023
286