AKA
Nazim "Black Wolf" Sadykhov
Stats
Stance: Southpaw
Division: Lightweight
Height: 5' 10"
Reach: 69"
Weight: 155 lbs.

BIOGRAPHY
Nazim Sadykhov is an Uzbek-born Mixed Martial Artist who competes in the Ultimate Fighting Championship (UFC). Before joining the UFC, he was a two-time World Combat Sambo Champion and held a professional MMA record of 13 wins and 1 loss. He made his debut in the UFC in 2019, where he holds an impressive record of 7 wins and 2 losses.
Sadykhov was born on April 3rd 1982 in Tashkent, Uzbekistan. As a child, Nazim was passionate about martial arts from an early age as both his parents were involved in martial arts – his mother held numerous titles for judo while his father practiced karate. At only 11 years old, Nazim joined a local judo club and quickly moved up to take part at international competitions by 16 years old.
At 18 years old , Sadykhov decided to pursue combat sambo professionally which eventually helped him become one of the most decorated competitors in all of Russia – winning multiple championships including two world championship gold medals throughout 2003-2012 era. It was this success that led him to transition into professional MMA shortly after winning those championships.
In 2012, Nazim signed with Fight Nights Global before making his official debut inside cage later that year against Dmitry Poberezhets – whom he defeated via unanimous decision after three rounds. Throughout 2013 & 2014 he went on to win four more fights before suffering first professional defeat at hands Vitaly Branchukaev via unanimous decision during EFN Fight Night tournament back December 2014 . After few successful fights across various promotions such as ACB , BUSHIDO FC et al., Sadykhov eventually got call from UFC back October 2018 . During course of 2019 , Nazim competed seven times inside octagon mostly fighting out welterweight division with notable victories over Ramazan Emeev , Laureano Staropoli & Dusko Todorovic .. His current streak stands at 4 wins and 1 loss since joining the promotion .
Despite being 38 Years Old , Nazim still has lot left tank – especially considering amount success achieved early stages career combined experience gained over past 10+ years competing various promotions . With right support system along side mental focus required succeed top level competition like UFC .. there no reason why cannot go far next couple years !
Fight History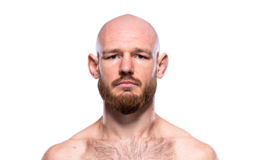 Nazim Sadykhov: Winner
by Majority Decision in Round 3
Sat. Nov 11, 2023
295
Nazim Sadykhov: Winner
by Submission in Round 2 @ 1:07
Sat. Jul 15, 2023
Nazim Sadykhov: Winner
by KO/TKO in Round 3 @ 0:38
Sat. Feb 18, 2023