AKA
Kleydson "KR" Rodrigues
Stats
Stance: Orthodox
Division: Bantamweight
Height: 5' 5"
Reach: 67"
Weight: 135 lbs.

BIOGRAPHY
Kleydson Rodrigues is a professional mixed martial arts (MMA) fighter who currently competes in the Ultimate Fighting Championship's (UFC) lightweight division. He is known for his aggressive style and powerful strikes, and has become one of the most respected fighters in the sport today.
Born on November 15, 1991, Kleydson grew up in Fortaleza, Brazil. He was a natural athlete since childhood and started training Brazilian jiu-jitsu at age fourteen. By sixteen he had already earned his first black belt in jiu-jitsu—an impressive feat given his young age—and began competing almost immediately following that achievement. Since then he has proven himself to be an incredibly successful grappler with numerous tournament wins to his name both inside and outside of Brazil.
In 2011 Kleydson made the transition from grappling to MMA when he signed with Jungle Fight promotion based out of Manaus, Brazil. It didn't take long before Kleydson began making waves as an MMA fighter; within just a few months he had racked up four consecutive victories by either submission or stoppage due to strikes/TKO's – including a win over former UFC vet Vitor Miranda – earning him attention from higher profile promotions such as Bellator Fighting Championships and ultimately leading him to sign with UFC in 2014.
Since joining UFC, Kleydson has gone on an incredible run winning five fights out of six – all by either submission or TKO due to strikes – putting him firmly into position as one of the rising stars among lightweights today! As if that weren't enough, during this streak Kleydson managed to pick up two Performance Of The Night bonuses for his efforts against Joaquim Silveira dos Santos at Fight Night: Magny vs Anderson Silva and Daron Cruickshank at Fight Night: Dillashaw vs Cruz respectively! As it stands now Rodrigues looks set not only continue building upon what already is an impressive resume but also potentially becoming one of elite names among lightweight fighters today!
Fight History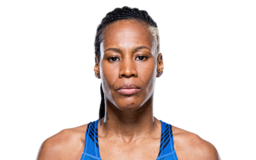 Kleydson Rodrigues: Defeated
by Submission in Round 1 @ 4:15
Sat. Sep 02, 2023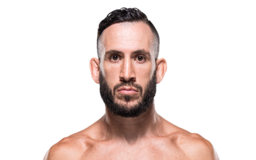 Kleydson Rodrigues: Winner
by KO/TKO in Round 1 @ 0:59
Sat. Feb 11, 2023
284
Kleydson Rodrigues: Defeated
by Split Decision in Round 3
Sat. May 07, 2022
274