AKA
Gabriel "Mosquitinho" Santos
Stats
Stance: Orthodox
Division: Featherweight
Height: 5' 9"
Reach: 70"
Weight: 145 lbs.

BIOGRAPHY
Gabriel Santos is a Brazilian mixed martial artist who competes in the Ultimate Fighting Championship (UFC). He is known for his aggressive and well-rounded fighting style. Born on August 28th, 1993 in Vila Velha, Espírito Santo, Brazil, Gabriel began training at an early age with his two brothers and learned various forms of martial arts. Growing up he was inspired by fighters such as Anderson Silva and Lyoto Machida who were also from Brazil.
At 19 years old he began competing professionally in mixed martial arts promotions throughout South America. In 2013 he was recognized as one of the top prospects in MMA within Brazil and signed with UFC's developmental partner ZUFFA LLC to compete at a greater level of competition outside of South America. Since then he has gone on to win nine fights under their banner while compiling notable victories over other established names such as Alexander Sarnavskiy, Thomas Almeida and Edgar Garcia among others. In 2018 Santos earned his first ever title shot when he faced off against Ismail Naurdiev for the vacant welterweight championship inside Brave Combat Federation (BCF). After five rounds of back-and-forth action Santos emerged victorious via split decision to become BCF's inaugural welterweight champion.
Gabriel currently holds a professional record of 11 wins 3 losses across both MMA organizations that have featured him throughout his career thus far; ZUFFA LLC & Brave Combat Federation (BCF). As well as being an accomplished fighter within the octagon Gabriel is also known for lending a helping hand whenever possible to those around him; whether it's donating time at local schools or teaching kids self defense techniques free of charge – you can often find him teaching classes inside some small gymnasiums throughout Brazil during days off from training camp & fight preparation periods too! Over the past few years Gabriel has slowly become one highly sought after athletes not just within South America but globally due to his impressive performances against world class opponents – leading many to believe that we could potentially see 'The Angel Of Death' challenge for UFC gold soon enough!
Fight History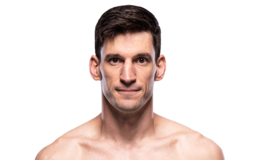 Sat. Jan 13, 2024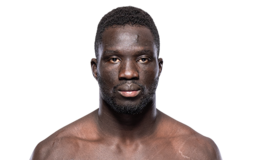 Gabriel Santos: Defeated
by KO/TKO in Round 2 @ 4:13
Sat. Jun 24, 2023
Gabriel Santos: Defeated
by Split Decision in Round 3
Sat. Mar 18, 2023
286