AKA
Bethe "Pitbull" Correia
Stats
Stance: Orthodox
Division: Women's Bantamweight
Height: 5' 5"
Reach: 64"
Leg reach: 36.50
Weight: 135 lbs.
Team: Pitbull Brothers MMA
Nationality: Campina Grande, Brazil
Age: 37

Accolades
Wins by KO: 2
Wins by decision: 9

ATHLETE METRICS
STRIKING ACCURACY
Significant Strikes Attempted: 1098
Significant Strikes Landed: 487
TAKEDOWN ACCURACY
Takedowns Attempted: 14
Takedowns Landed: 3
BIOGRAPHY
Bethe Correia is one of the top female UFC fighters in the world. Born in Recife, Brazil, she has moved up through the MMA ranks to become a respected and highly skilled fighter. She made her professional debut in 2012 and quickly became one of the most successful women's bantamweight fighters on the planet. Bethe has an impressive record that includes nine wins out of her last ten fights, with four knockouts, two submissions and three decisions victories.
Correia began training martial arts when she was 15 years old by taking classes at Gracie Barra Jiu-Jitsu Academy in Macapá as part of a school project for physical education class. After 8 months of training she received her blue belt from Master Braulio Estima and left for Rio de Janeiro where she trained with BJ Penn's Brazilian Top Team under Professor Fernando Terere before receiving her black belt from him after only three years of practice.
In 2013 Bethe won her first professional fight against Juliana Werner Dias Silva via unanimous decision after 3 rounds during which time she showed off not only good grappling skills but also great striking ability that helped lead to victory over an opponent who had been considered to be more experienced than Correa at that point in their careers due to having competed twice before while Bethe had yet to make her pro debut before then. By 2014, Correa had racked up five decisive victories both by knockout and submission over opponents such as Shayna Baszler (TKO), Jessamyn Duke (TKO) & Julie Kedzie (Submission). That year also saw Correa get signed by UFC which set off a string of successes beginning with a first-round stoppage win over former WBC International champion Bárbara Acioly at UFC Fight Night 38: Shogun vs Henderson 2 event held on March 23rd 2014; followed by another win via unanimous decision this time against Jessamyn Duke during The Ultimate Fighter: Team Rousey vs Team Tate Finale event held on July 6th 2014; then came another victory due to technical knockout being scored against Canadian Sarah Kaufman at UFC Fight Night 51: Bigfoot vs Arlovski 2 event held September 13th 2014; finally ending 2015 still unbeaten when it came down defeating Raquel Pennington via split decision during UFC 190 – Rousey vs Corriea pay per view broadcasted live from Brazil August 1st 2015 bringing an end to what some consider was one best year ever for women MMA competitors around globe!
Currently based out London UK, Corria continues work hard towards becoming undisputed champion whilst ensuring keeps maintaining perfect balance between family life career aspirations within sport have come mean so much now days day athlete community everywhere!
Fight History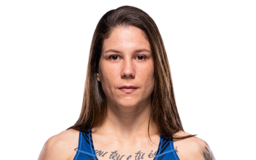 Bethe Correia: Defeated
by Unanimous Decision in Round 3
Sat. Oct 02, 2021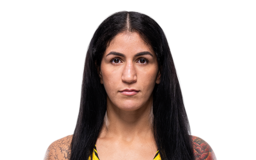 Bethe Correia: Defeated
by Decision in Round 3
Sat. Jul 25, 2020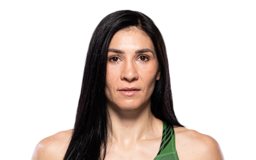 Bethe Correia: Defeated
by Submission in Round 3
Sat. May 11, 2019
237