AKA
Su "The Tibetan Eagle" Mudaerji
Stats
Fighting style: Striker
Stance: Southpaw
Division: Flyweight
Height: 5' 8"
Reach: 72"
Leg reach: 38.50
Weight: 125 lbs.
Team: Enbo Fight Club
Nationality: Sichuan, China
Age: 25

Accolades
Recent win streak: 2
Wins by KO: 11
Wins by submission: 1

ATHLETE METRICS
STRIKING ACCURACY
Significant Strikes Attempted: 332
Significant Strikes Landed: 170
TAKEDOWN ACCURACY
Takedowns Attempted: 1

BIOGRAPHY
Su Mudaerji is an up-and-coming mixed martial artist who competes in the Ultimate Fighting Championship (UFC). Born on June 8, 1996, in Kheguoqi, China, Mudaerji began training in taekwondo and kickboxing as a child. After high school he decided to pursue a career as a professional fighter and moved to Beijing where he would eventually join the Chinese Top Team.
Mudaerji made his official MMA debut in 2016 when he won his first three fights with relative ease. He continued competing across Asia before earning a contract with the UFC in 2019. Since then, Mudaerji has been able to hone his skills and build up an impressive record of wins over some top names—including six consecutive victories by way of stoppage or submission.
Despite having only fought four times inside the Octagon thus far, Su Mudaerji's incredible potential was perhaps best showcased during his most recent fight against Malcolm Gordon at UFC Fight Night 183 when he scored an impressive knock out victory that earned him Performance Of The Night honors from the promotion. With time still on his side and plenty of room for improvement left ahead of him; fans are looking forward to what kind of heights "The Handsome Boy" will be able reach within MMA's biggest organization—especially since we know just how dynamic striking game can be whenever it is connected flushly against any opponent standing opposite him inside that cage!
Outside of fighting Su Mudaerji enjoys playing video games such as Warcraft 3: Reforged and relaxing at home while watching Netflix shows like The Office or Mr Robot which make sure to always keep him entertained throughout those long days off leading up towards another bout day ahead!
Ultimately though despite what else happens around him; everything comes back full circle into being centered around Mixed Martial Arts competition itself ,which really serves as how motivated this young man truly remains towards continuing getting better each time out there . As one can tell from both interviews given much respect is paid towards everyone involved within this sport ;even going so far enough to thank all their opponents for coming along into helping out grow within both their personal lives & careers alike — something which overall speaks volumes about who Su Mdaererji actually is behind closed doors outside whatever persona gets shown through media outlets !
Fight History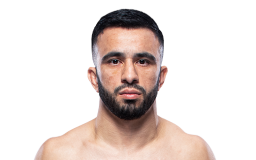 Su Mudaerji: Winner
by Decision in Round 3
Wed. Jan 20, 2021
Su Mudaerji: Winner
by KO/TKO in Round 1
Sat. Nov 28, 2020
Su Mudaerji: Winner
by Decision in Round 3
Sat. Aug 31, 2019