Stats
Fighting style: MMA
Stance: Orthodox
Division: Women's Featherweight
Height: 6' 0"
Reach: 72"
Leg reach: 43.00
Weight: 145 lbs.
Nationality: Australia
Age: 30

Accolades
Wins by KO: 5
Wins by submission: 3
Wins by decision: 2

ATHLETE METRICS
STRIKING ACCURACY
Significant Strikes Attempted: 67
Significant Strikes Landed: 29
BIOGRAPHY
Megan Anderson is a professional Mixed Martial Arts (MMA) fighter who currently competes in the Ultimate Fighting Championship's (UFC) women's featherweight division. At 6 feet tall, she is one of the tallest athletes in the UFC and has been competing professionally since 2012.
From an early age, Anderson was determined to make her mark on the world of sports. She grew up playing basketball before deciding that she wanted to pursue MMA as a career. After graduating from high school, she moved from Australia to Thailand where she trained Muay Thai for two years before returning home and transitioning into MMA full-time.
Throughout her career, Megan Anderson has competed in numerous promotions including Invicta FC and EliteXC. In 2017, she signed with UFC becoming its first-ever Australian female fighters at 145lbs or heavier weight class; it also marked her return after three years away from competitive fighting due to injury issues which kept forcing her out of action for long periods at a time throughout 2016/17 period..
In December 2018, Anderson faced off against former bantamweight champion Holly Holm in what was one of the most highly anticipated fights ever between two female athletes in UFC history – with both looking to make history by winning their respective divisions' Featherweight Championship Title belt at UFC 232 Event held at The Forum arena near Los Angeles . It ended up being an epic five round battle but unfortunately for Megan it didn't end favourably as Holly won via unanimous decision victory securing her historic place as first Woman Featherweight Champion Belt Winner inside octagon…
Despite not achieving championship status yet, Megan continues stay determined and focused towards carving out successful path inside octagon & positioning herself closer towards achieving World Title dream ! As such ,Anderson has already made huge strides towards establishing herself among elite group within MMA world – & will be surely working hard behind scenes while focusing on sharpening key areas so that next time when opportunity presents itself again ,She can come back even stronger & better prepared than ever before !! She still remains incredibly popular amongst fans around globe whom follow every step taken by this fierce warrior along treacherous journey ahead !
Outside Octogon too ,Megan is very active community figure using platform provided by sport for benefit others – partnering with various charities over course past few months doing work related to animal welfare ,mental health awareness campaigns etc . further adding onto list achievements made so far during relatively short span since turning pro MMA fighter .All these activities done solely out passion & love felt by talented athlete towards helping those less fortunate demonstrating true essence found within individual possessing heart bigger than any size imaginable !!
Fight History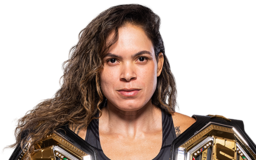 Megan Anderson: Defeated
by Submission in Round 1
Sat. Mar 06, 2021
259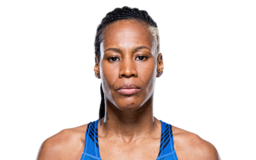 Megan Anderson: Winner
by Submission in Round 1
Sat. Oct 05, 2019
243
Megan Anderson: Defeated
by Submission in Round 1
Sat. May 18, 2019