AKA
Danaa "Storm" Batgerel
Stats
Stance: Orthodox
Division: Bantamweight
Height: 5' 7"
Reach: 70"
Leg reach: 36.50
Weight: 135 lbs.
Nationality: Erdenetsagaan, Mongolia
Age: 31

Accolades
Wins by KO: 3
Wins by submission: 1

BIOGRAPHY
Danaa Batgerel is an up and coming MMA fighter who competes in the Ultimate Fighting Championship (UFC). He is a Mongolian born athlete, currently residing in Las Vegas, Nevada. With a solid background in wrestling, he has quickly made his presence felt in the UFC with several impressive victories.
Batgerel began his martial arts journey at the age of 9 when he started training boxing with his father. Upon entering high school, he joined the wrestling team and soon developed into an elite competitor within Mongolia's amateur scene. After achieving great success on both regional and national levels, Danaa decided to take it one step further by transitioning to mixed martial arts. His first professional fight took place during October 2015 where he would go on to win via TKO stoppage against Takumi Kato in just 34 seconds! Since then, Batgerel has gone undefeated as a professional MMA fighter with an impressive record of 7-0 which includes 4 knockouts and 3 submissions.
In 2017, Danaa was given a chance to join the UFC roster after being signed by promotional president Dana White himself! In April 2019 Danaa made his octagon debut against Guido Cannetti at UFC Fight Night 148 where he won via unanimous decision after three rounds of action giving him four wins inside The Octagon thus far – all via decision except for one submission victory over Brad Katona at UFC 242 last September 2019.
At only 25 years old there are many more accomplishments that lie ahead for this young fighter from Mongolia as we can expect big things from him moving forward! Thanks to hard work and dedication towards becoming one of best fighters out there today, Batgerel has earned respect amongst peers across different nations around the world – showing that anything is possible if you put your mind into it no matter what obstacles come your way during life's journey. As long as you have heart & consistency towards reaching goals set before you; nothing will stop such ambitious individuals like himself from achieving greatness every single day!
Fight History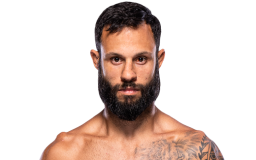 Danaa Batgerel: Winner
by KO/TKO in Round 1 @ 2:01
Sat. Oct 16, 2021
Danaa Batgerel: Winner
by KO/TKO in Round 1
Sat. Apr 24, 2021
261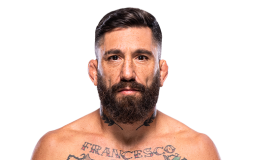 Danaa Batgerel: Winner
by KO/TKO in Round 1
Sat. Mar 07, 2020
248